---
---
GRNC-PVF RAFFLE RESULTS


Rick from Cameron won the Kimber
Glen from Wilmington won the Remington
James from Cary won the conceal carry classes
---
---
---
---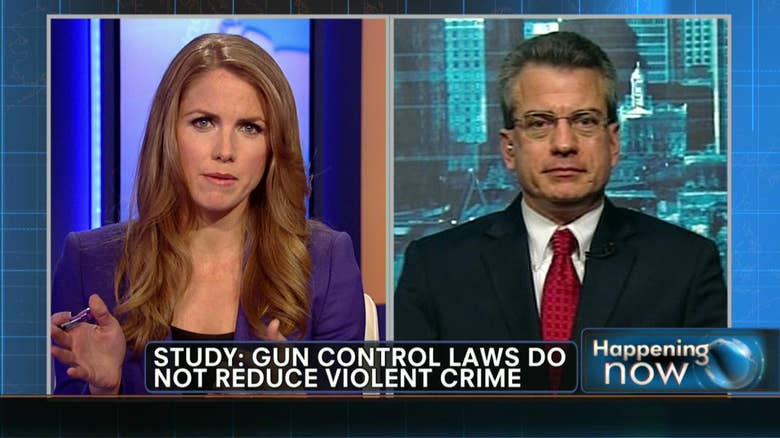 Click above to see video

---


GRNC volunteers Andy Stevens and Brian Reese battle Kernersville over illegal signs prohibiting concealed carry in parks. Recent GRNC victories on parks carry have included Person County, Alamance County, Asheville, Blowing Rock, Kernersville, Morrisville, Raleigh and Winston-Salem.


---
Sean Sorrentino takes a close look at New Jersey's claim that most firearms used in NJ crimes are imported from other states. Check out his blog entry here for more information.
"New Jersey has outrageously strict gun control laws. Since they've done so much to make it as difficult as possible to purchase guns legally, they naturally wonder where their "crime guns" are coming from."
---

RECENT NEWS

GRNC has learned that Governor McCrory has just signed HB 937 into law. After a long and sometimes hard fight to push HB 937 through the North Carolina General Assembly (NCGA) and onto the Governor's desk, victory is finally at hand. More information concerning this issue will follow in future GRNC alerts, but for now we can take a collective breath and celebrate by thanking those who have worked hard to move HB 937 from the House and Senate all the way to the Governor's desk. (READ MORE)
You Have Won A Great Victory Today

You won a great victory today. Despite opposition by the North Carolina Sheriffs' Association and equivocation by members of Republican leadership, House Bill 937 ("Amend Various Firearms Laws") today passed from conference committee and was approved by both the NC House and Senate and represents the most sweeping gain for gun rights in North Carolina history.
It now heads for Governor Patrick McCrory, who may sign or veto the bill, or simply allow it to lie on his desk, in which case it becomes law thirty days after the General Assembly adjourns. (READ MORE)
---
"They were met by protesters from Grass Roots North Carolina, a gun-rights group that makes the National Rifle Association look meek by comparison. . ."
---